If you are just starting out in the video editing world, paying hundreds or thousands of dollars for an editing suite may not be possible. Luckily, some of the best video editing software out there is  free. You don't have to pay extravagant prices for the capability to put together professional-quality video. Whatever you splice together in these suites can stand up next to almost anything you pit it against.
1. Apple iMovie
If you have a Mac, you already have a powerful video editing suite on your hard drive. iMovie comes pre-installed on Apple computers. It is quite honestly one of the better options available, free or premium. It just happens to be free. The interface is simple and easy-to-learn, even for beginners. You get 4k support, multi-track editing, and a plethora of transition/sound effects. The software itself is pretty beastly, too. iMovie can handle some pretty heavy files without bogging down  (depending on your system specs, of course). It also exports directly to online video platforms, and your projects sync between the MacOS version and the iOS version. If you've ever used Garage Band, then you'll know the kind of experience you'll have with iMovie.
2. HitFilm Express
Now this one…this one is a real contender for the title of best video editing software. Not just for Mac, but Windows, too, HitFilm Express is a crazy powerful application. It's rare for a free piece of software to be as fully featured as this one is, but that's not the really amazing thing about it. While that's definitely a major reason — I mean, if it couldn't do pretty much everything, why include it? — but the real selling point for me is the ridiculous amount of documentation and tutorials the company releases for their software. They are actively engaged in your learning how to use their product to pull off some really awesome stuff. From Iron Man-style HUDs to lightsaber effects to just knowing how to do screen replacement on a moving prop, it's not often you find a piece of free software that's supported this heavily by the company and community.
3. VideoPad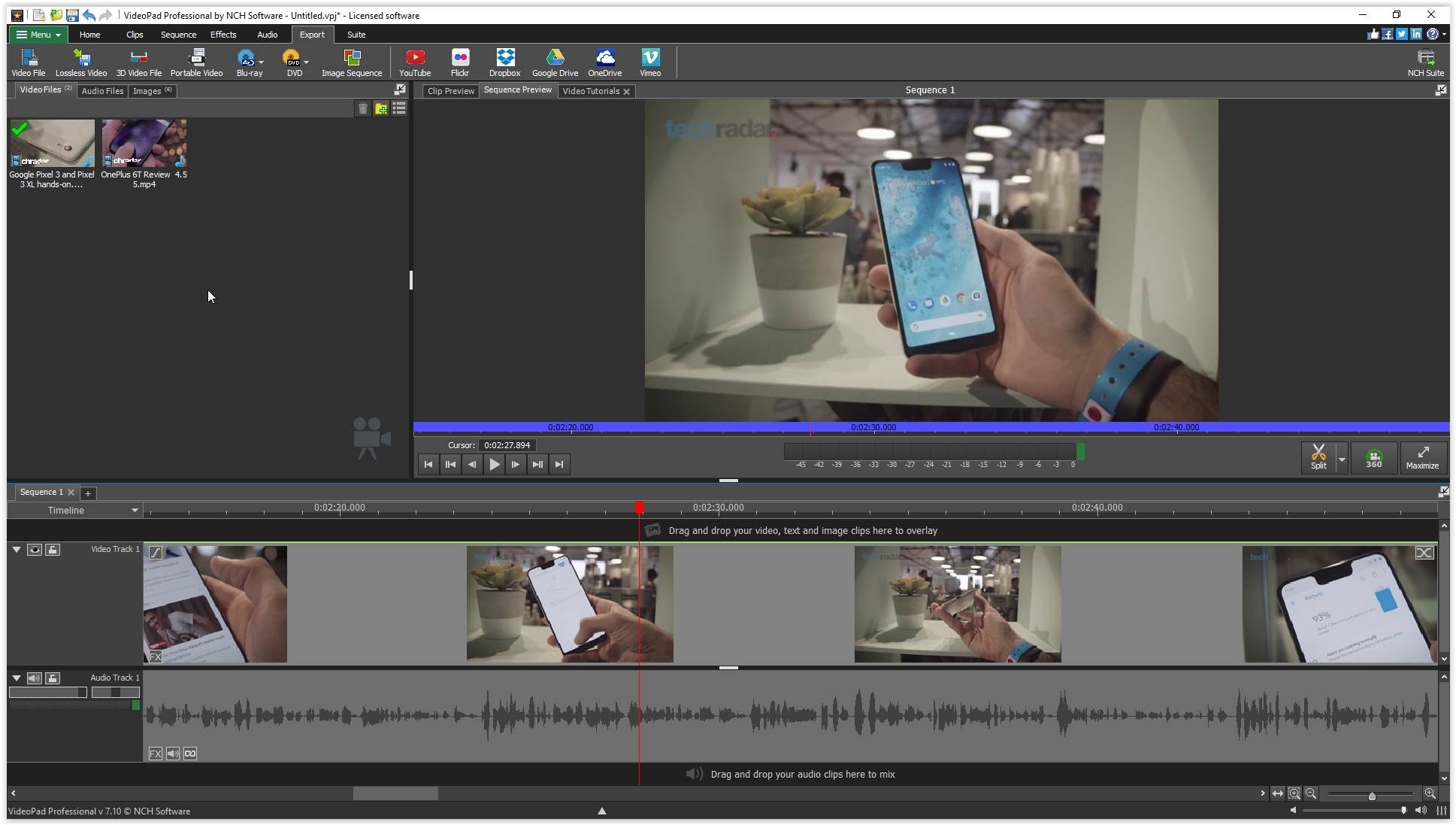 NCH Software puts out some really solid stuff. Their audio editing software WavePad is just top-notch. And VideoPad, the video side of their library, doesn't fall short of that standard. There's a Windows, Mac, and Android version of VideoPad. No iOS port, though. Regardless, the UI is slick and easy, getting to all of the controls is a cinch, and adding in a transition between scenes or cutting out a section is no problem. Color correction, audio mixing, adding narration…everything you really need as an amateur auteur is in VideoPad. It also does 3D stereoscopic video, and you can add even convert 2D to 3D. Cool stuff.
4. Adobe Premiere Clip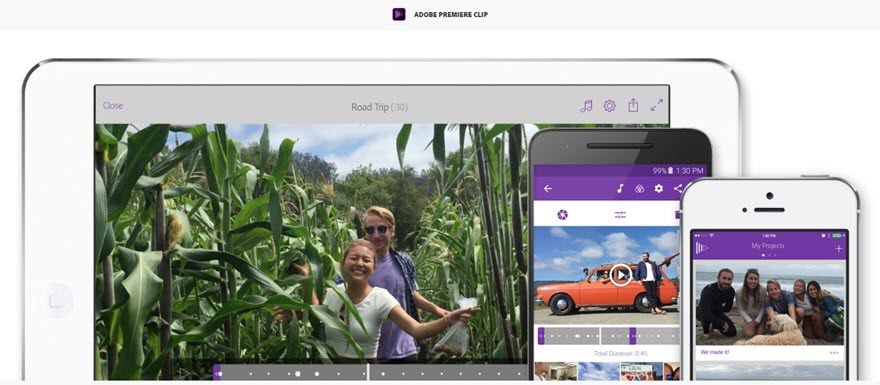 Here's an interesting take on the free software. Adobe Premiere Clip is a mobile-only version of Adobe's big, bad behemoth Premiere Pro. That means it is obviously not going to put out major releases for a billion-dollar studio. For someone looking for the best video editing software they can take with them, Premiere Clip is a contender. There's an Apple iMovie app that works awesomely for this, too, but it's iOS only. Premiere Clip being for iOS and Android bumps it up the list for its own inclusion. Not to mention that it syncs with Adobe's Creative Cloud and other mobile apps. (All of which are free, too, by the way). If you're a casual videographer who just wants some video for your website's hero sections, maybe quick promos for a client, or polished social videos, Premiere Clip is definitely something to look into. Of the ones I've used, Adobe Premiere Clip is the best video editing software I've found
5.Avid Media Composer  | First
Avid absolutely makes some of the world's best audio/visual software. Their audio editing software Pro Tools is an industry standard, and they certainly have some of the best video editing software out there, too. And while the version of Media Composer used by Hollywood studios can be upwards of $1,200 dollars, this version is totally and completely free. You're limited in some things that you can do (Media Composer | First can only do 1080p video, not 4k, for instance), but the tools you have access to are the same ones in the premium version — that one just gets more options for those tools. If you are looking at video production as a career, you can't not download Media Composer | First, if for no other reason than to get familiar with something that you will almost certainly have to work with one day.